Service Operations Training in Surrey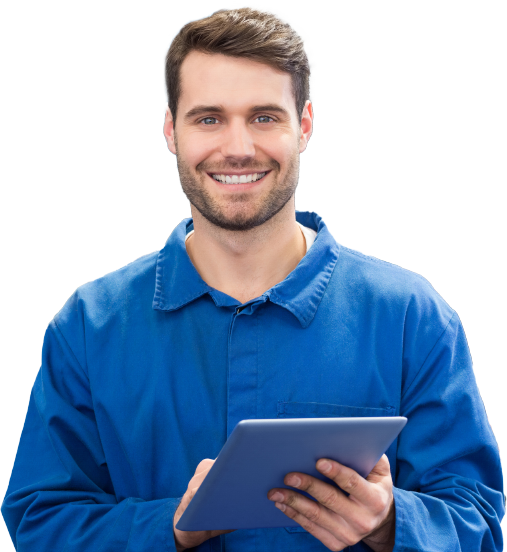 The Fixed Operations Specialist program provides a complete auto repairing service education, including Car Estimator, Automotive Service Advisor, and Auto Parts Specialist. Nobody does a better job of delivering this training, which puts you on the fast path to good-paying management positions in a dealership, a repair facility, a body shop or a retail parts store.
Introduction to the Automotive Industry and Employment Skills
Service Facility and the Service Consultant
Communications: Customer Relations
Internal Communication, Relations and Supervision
Communication: Customer Delivery and Follow Up
Introduction to Automotive Parts Management
Product knowledge: Automotive Systems
Parts Management Procedures
Marketing and Selling in the Parts Department
Parts Pricing and Service Charges
Computerized Parts Management
The Manager's Position
Material damage procedures
Vehicle construction
Damage analysis
Estimating principles
Mitchell flat rate estimating
Basic paint estimating
Review of body shop operations
Preparing estimates
Introduction to automated estimating
Advanced material damage procedures and vehicle construction
Introduction to ADP Pen Pro and ADP Pen Pro estimating
Learn more about Automobile Repairing Service opportunities by following the links below:
Why Choose ATC?
Here are 3 reasons to choose Automotive Training Centre:
Rapid access to the job market
While an EPD lasts more than a year, our intensive program lasts less than 7 months. These 7 months include 5 weeks of paid internship, which allows you to get your foot in door with the automotive world in Montreal. You thus earn 1 year on a traditional training: while DVS students receive their diploma, you will already have one year of experience and will have started to earn your living.
At least 50% of the time spent in the workshop
Our trainings are above all practical. Our goal is to enable you to perform your duties as quickly as possible. Our instructors are certified and experienced mechanics still working in the industry. Our auto mechanics program is therefore always revised to stay on top of the latest developments and make you a sought-after profile.
A workshop at the forefront of the mechanical industry
Our workshop reflects the reality of today's garages. It includes state-of-the-art equipment that allows our students to work in an environment similar to the one they will find at the end of their training. In addition, we allow our students to bring their cars in for repairs. Our goal is really to work with them on cases that are as real as possible.