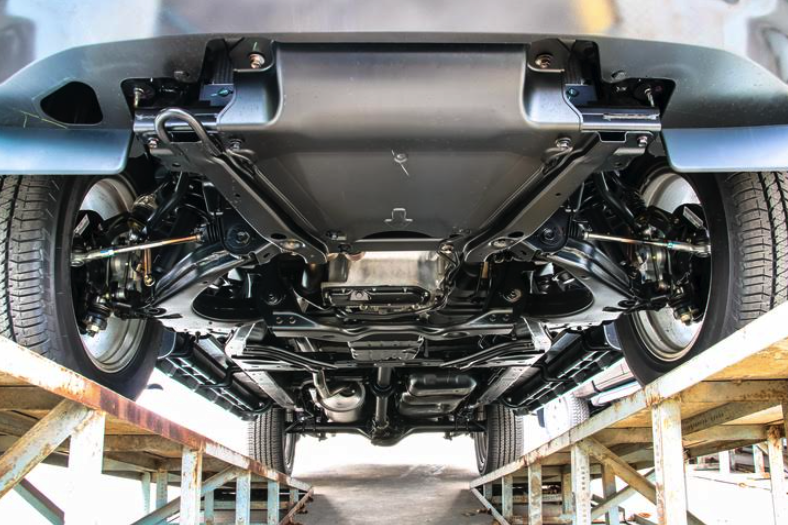 When building a vehicle, manufacturers will choose between two methods of construction: body-on-frame or unibody construction. With body-on-frame constructions, the body and the frame are two separate pieces—while in a unibody vehicle, these parts are combined. Today, due to advances in technology and shifts in design choices, unibody vehicles are the most common type of construction. However, body-on-frame manufacturing was once the customary method, and there are still plenty of vehicles and SUVs on the market with a body-on-frame build.
If you're thinking of becoming an auto body technician, you'll be interested to know the advantages of body-on-frame vehicles, and the SUVs that drivers can find today still making the most of that design.
If You're in Auto Body Technician Training, Here's What Sets Body-on-Frame Vehicles Apart
When constructed, a body-on-frame vehicle starts as two separate parts: the frame (or chassis), which holds the powertrain, and the body. When putting together a body-on-frame vehicle, the body is mounted onto the frame. Originally, this construction approach made it easier to put a vehicle together in an assembly line. It also allowed manufacturers to play around with the design of a vehicle's body without having to make changes to the frame. However, as those in auto body technician careers may know, as technology progressed, a unibody design became the more efficient manufacturing option. In a unibody vehicle, the frame and the body of the vehicle are constructed as one cohesive piece, resulting in the advantage of a lighter design.
Still, body-on-frame vehicles continue to be manufactured because they allow for the higher ground clearance and larger body of some of today's in-demand car designs.
They can also tow more weight than unibody vehicles due to the powerful frame upon which they are built. While unibody vehicles are lighter and typically offer more efficient fuel economy, body-on-frame design is still a somewhat popular choice in heavy-duty vehicles like trucks or big SUVs. Here are five SUVs that prove that a body-on-frame design is still a viable option—as long as fuel economy isn't a primary concern.
Cadillac Escalade
The Cadillac Escalade exemplifies the "bigger is better" mantra, with its unmistakably large size and luxurious, roomy interior. The Escalade takes advantage of its body-on-frame design by boasting a maximum tow rating of 8,300 lbs. In addition, this powerful vehicle's 6.2-litre V8 engine gets 420 hp and 460 lb-ft of torque.
Nissan Armada
Those with auto body technician training will recognize why it matters that the Armada's body is built on the same chassis as the Nissan Titan, a full-sized pick-up. Body-on-frame design allows the Armada to tow up to 9,000 lbs, while passengers benefit from all of the comforts and room of a full-sized SUV.
Lexus GX
Another premium option for SUV lovers, the GX also has some impressive performance capabilities due to its body-on-frame design. This four-wheel-drive Lexus is able to tow a maximum of 6,500 lbs, and handles well in off-road conditions due to its two suspension technologies.
Chevrolet Suburban
This 19ft-long vehicle takes full advantage of the benefits that come with body-on-frame design, with an 8,300 lb maximum towing weight and enough room to seat 9 passengers. The Suburban's 5.3-litre V8 engine gets 355 hp and 383 lb-ft of torque.
Ford Expedition
The Expedition's 3.5-litre twin-turbocharged V6 engine packs 365 hp and 420 lb-ft of torque. Thanks to its body-on-frame design, this SUV can tow up to 9,200 lbs.
Are you interested in training to become an auto body repair technician?
Check out ATC Surrey's program options to make your dream a reality.