Automotive Technical Trades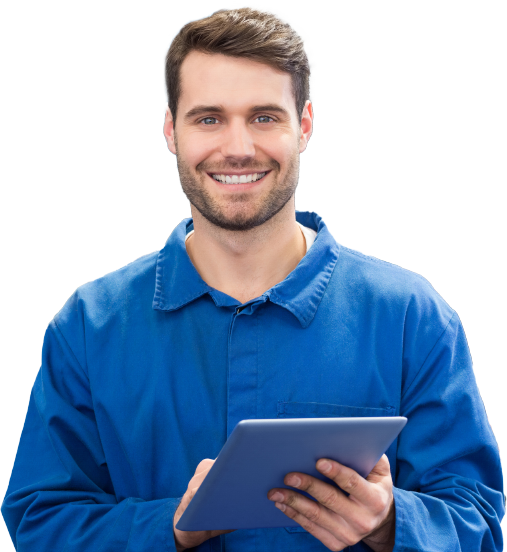 In the Auto Training Centre auto mechanic training program, experienced instructors with many years of field experience give you the classroom and hands-on shop training you need to acquire an entry level position and perform diagnose and repair of many different makes of automobiles.
Key elements of the Auto Mechanic Training Montreal program
Introduction to the Automotive Industry and Shop Safety
Preventive Maintenance
Service Wheels, Tires, Hubs and Bearings
Operation & Service Hydraulic Brake Systems
Operation and Servicing of Hydraulic Brake Systems
Operation & Service Suspension Systems
Operation & Service Steering Systems
Service the Drive Lines and Drive Axles
Electrical Fundamentals
General Electrical Systems Diagnostics
Service Gasoline Engine
Service Lubrication and Cooling Systems
Operation & Service Ignition Systems
Operation and Servicing Fuel Injection Systems
Service Emissions and Computer Control System
Why Choose ATC?
Here are 3 reasons to choose Automotive Training Centre:
Rapid access to the job market
While an EPD lasts more than a year, our intensive program lasts less than 7 months. These 7 months include 5 weeks of paid internship, which allows you to get your foot in door with the automotive world in Montreal. You thus earn 1 year on a traditional training: while DVS students receive their diploma, you will already have one year of experience and will have started to earn your living.
At least 50% of the time spent in the workshop
Our trainings are above all practical. Our goal is to enable you to perform your duties as quickly as possible. Our instructors are certified and experienced mechanics still working in the industry. Our auto mechanics program is therefore always revised to stay on top of the latest developments and make you a sought-after profile.
A workshop at the forefront of the mechanical industry
Our workshop reflects the reality of today's garages. It includes state-of-the-art equipment that allows our students to work in an environment similar to the one they will find at the end of their training. In addition, we allow our students to bring their cars in for repairs. Our goal is really to work with them on cases that are as real as possible.