Tesla Won't Stand For Any Lies
Tesla and The New York Times are having went neck-to-neck after a reporter, John Broder, gave the Model S a negative review. The review was published after Broder test drove the car, but Tesla complained that the review was full of lies, and they have an on-board computer log to back them up.
We've discussed the design and technology of Tesla cars before. Apart from their trendy auto body  design, Tesla is really breaking ground in the auto industry through their environmentally friendly design and manufacturing concepts. Even though Tesla has been winning awards non-stop, part of the general market is still a little iffy. Consumers are just not convinced that green technology can match gasoline engines. This has caused Tesla to put in a lot of effort to fight off the two biggest complaints: battery life and performance.
In the auto sales world, a bad review can have a huge effect on how the car does in the showroom. So The New York Times article really hit Tesla where it hurts.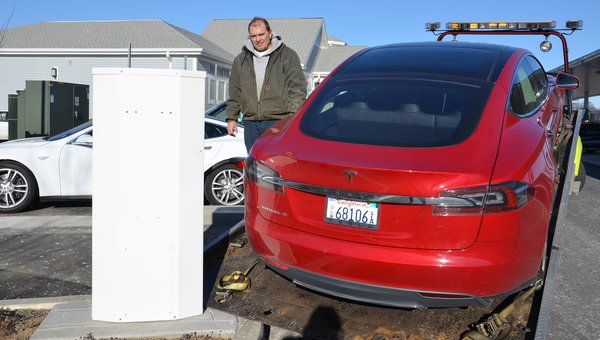 When Broder borrowed the Tesla Model S he took it for drive from suburban Washington all the way to Manhattan. According to Broder, the test car he borrowed left him stranded on a highway because, as he claims, it couldn't handle the East Coast cold.
The issue Tesla has with Broder's review isn't that it is negative, but that it is simply full of lies. While Broder says he planned three charge-ups to refuel the battery and made only one detour that was well within the car's range, Telsa's computer log shows something very different.
According to Tesla's records, not only did Broder deliberately fail to charge the car during his pit stops, he also took a few other creative detours, including driving around for half a mile in a 100 square foot parking lot. Additionally, all the climate control problems Broder reported, if you ask Tesla, are nothing but hot air.
Tesla wasn't going to go down without a fight, especially since the reporter was obviously printing details that just weren't true. After Tesla checked the computer log and released their statement, The New York Times confirmed Tesla's report. Way to go Tesla!
All of you, especially those in dispatcher training, probably appreciate the built-in computer logs that we're seeing more and more these days. Do you think Tesla could proved their cars without one?