As technology advances, vehicles today are manufactured with more and more impressive technological capacities. From navigation systems to semi-autonomous driving capabilities, vehicles are now vastly more complex than those in the past. Thus, automotive technology is becoming an increasingly specialized profession, as vehicles are equipped with more complicated engine computer units. If you're considering a career as an auto mechanic, your ability to use the latest technology to diagnose and repair vehicles will enable you to succeed in the automotive industry today. Below, read on to discover the importance of building relevant technology skills throughout your career.
Professionals in Automotive Careers Need Technology Skills to Make Accurate Diagnoses
Diagnosing an issue with a vehicle is a completely different process today than it once was. While older engines were equipped with a minimal amount of technology and could be visually observed to identify problems, today's engines are more complex, requiring a specialized diagnostic tool called an OBD scanner to read diagnostic codes and analyze them in order to come to the proper diagnosis. For professionals in automotive careers, the ability to utilize an OBD scanner will be essential when it comes to diagnosing issues with vehicles and arriving at the proper solution.
Vehicle Electronics Are More Complicated Today
Before cell phones and navigation systems became widely used, the extent of vehicle electronics didn't go much further than a radio, internal lighting and a clock. However, vehicles today are equipped with internal navigation systems, wireless hotspots, charging stations, remote keyless entry and more. All of these new technologies make any drive enjoyable when they're working, but when they aren't, it's helpful to have a professional with auto technology skills who knows how to address the problem. Once you build these skills in auto mechanic school, you'll be able to offer your services to drivers who own technologically advanced vehicles, widening the range of customers who will benefit from your capabilities.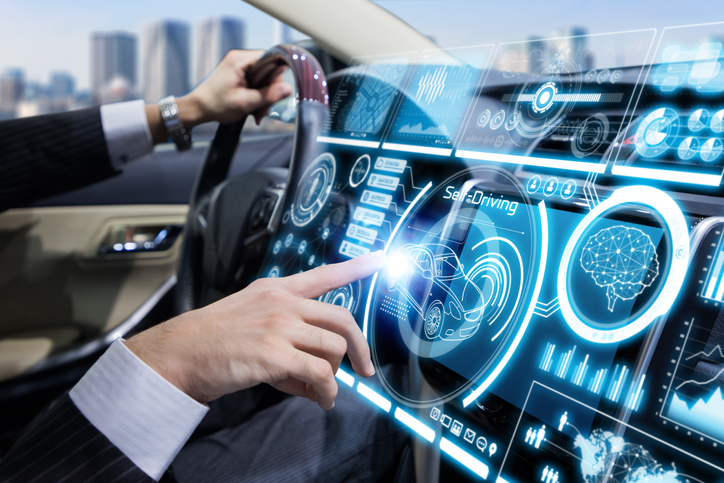 Employers Seek Out Mechanics with an Aptitude for Technology
Due to the fact that modern vehicles have become much more technologically advanced, today's repair shop owners are prioritizing candidates with the technical skills necessary to perform repairs on new vehicles. When you are motivated to stay up-to-date with the latest industry trends and build the skills which will enable you to handle complicated diagnostics and repairs, you'll be more likely to succeed in the auto industry in the future. If you're ready to improve your automotive technology skills, enrolling in auto mechanic training with a specialized program at ATC could be right for you.
Ready to enroll in auto mechanic school?
Become a vehicle expert through a program at ATC Toronto!