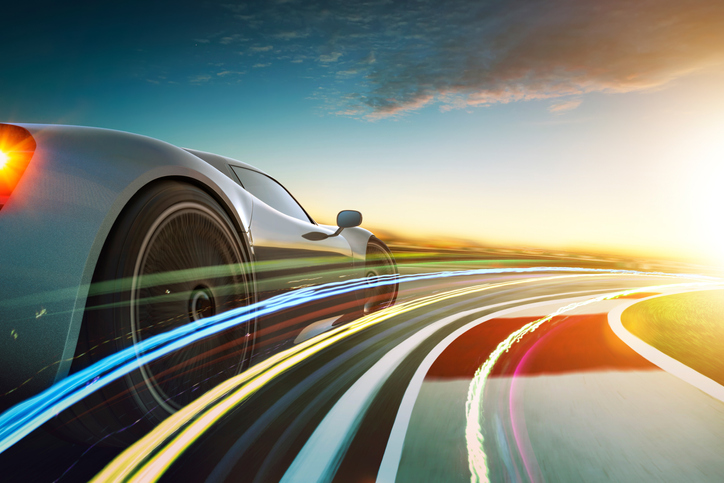 Aston Martin has revealed new plans for 2022, reintroducing the renowned Vanquish series as a mid-engine supercar. This eye-catching model follows recent releases, like the Valkyrie and the Valkyrie AMR Pro as well as the AM-RB 003.
This new redesign of the old Vanquish series sports numerous improvements, ranging from exterior design elements to technical specifications. This includes a modernized look, increased efficiency, and a better handling experience—outperforming the original in more ways than one.
Students interested in discovering new automotive releases should keep an eye out for the 2022 Aston Martin Vanquish. Here's a closer look at the details for those eager to learn more!
Looking at Key Design and Functionality Features of the 2022 Vanquish
The 2022 Vanquish is eye-catching for a reason, built with an impressive aluminum body that creates a modern and sleek look. This futuristic design is reflected in various aspects of the car, from the general silhouette to the details, like its unique wing mirrors. The Vanquish also draws inspiration from the 003 and the Valkyrie models, keeping the same lights but changing the position of exhaust (placed at the rear bumper).
As a supercar, the Vanquish is designed to look appealing. However, it also includes impressive features such as: an eight-way power-adjustable driver seat, a 360-degree exterior digicam system, and a built-in semi-autonomous driving mode. There's also more passenger room to further increase the comfort level. Those looking to splurge can even add a panoramic sunroof as well as faux-leather upholstery.
Check out these sneak-peek images of the Vanquish:
Exploring the Technical Specs for Those Interested in Auto Careers
Students taking a mechanic program might be interested to know that Aston Martin's new Vanquish will not feature the same carbon fibre tub as Valkyrie or 003. However, it will likely sport Aston Martin's very own electrified, twin-turbocharged 3.0-litre V6 engine, which is aimed to be at least as strong as the AMG V-8.
Much of the technical specs are still kept under wraps, though it's expected that the power and torque would match both the McLaren 720S and Ferrari's F8 Tributo. As with most cars, the Vanquish comes in a standard front-wheel drive setting. However, customers can choose an all-wheel drive option instead.
Other Notable Mentions for Students Taking a Mechanic Program
As Aston Martin's Design Director says, the new Vanquish has "been designed to thrive in a less extreme performance environment." That said, the released information shows that it could hold its own and produce impressive results on the track.
Students attending auto mechanic college will likely be curious about the scheduled release of this car. As of yet, no specific information has been provided, but we do know that the official release has been pushed pack. The 2022 Vanquish Vision Concept that debuted at the Geneva auto show is now scheduled to be market-ready in 2024. Until then, we can expect to hear more information as the development process continues on this beauty!
Do you want to learn how to become a mechanic?
Contact ATC Cambridge for more information!