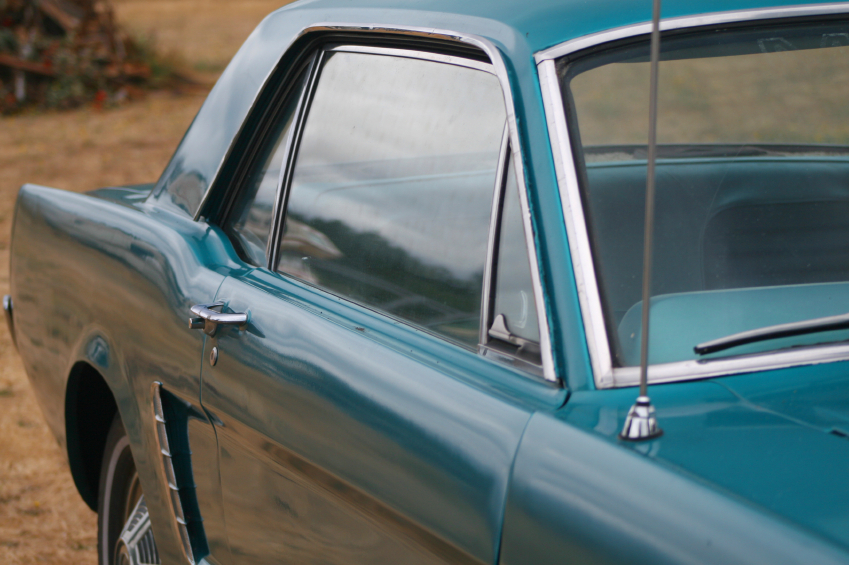 Henrik Fisker, the Danish auto design legend, recently teamed up with Galpin Auto Sports (GAS) to create the "Rocket": a coach-built, 725 horsepower, carbon fiber Mustang.
"When Henrik Fisker showed me his ideas, I got chills – it's literally the most beautiful Mustang I've ever seen," said Beau Boeckmann, GAS president.
Originally revealed at the LA Auto Show last year, the Rocket went into low-production in early 2015. Read on to find out what magic this incredible new design holds:
A Prominent Design Career
Anyone pursuing a career in auto may already be familiar with renowned automotive designer Henrik Fisker. Fisker was born in Denmark in 1963. He graduated from the short-lived Swiss campus of California's Art Center College of Design in 1989. Fisker worked as a designer at BMW Technik GmbH (BMW's advanced design studio) in Munich, where from 1992-1997 he designed the Z07 concept car which later went into production as the Z8 roadster.
Starting in January 2000, Fisker became the president and CEO of DesignworksUSA, a BMW-subsidiary industrial design firm headquartered in Newbury Park, California, with a European office in Munich, Germany.
He later joined the Ford Motor Company, where he served as design director for Aston Martin. During that period, his best known creations were the Aston Martin DB9 and V8 Vantage.
In 2005, Fisker created Fisker Coachbuild. The luxury car company built and sold tailor-made cars on production platforms such at the Mercedes SL-based Tramonto and the BMW 6-series based Latigo. Not very many models were produced before Fisker decided to found a much bigger project: Fisker Automotive. From this platform, he could create his car designs and produce them under his own name.
The first car to be produced by Fisker Automotive was the Fisker Karma; a beautiful hybrid luxury car that didn't quite live up to its projected sales numbers. He is now at the helm of HF Design and has returned to the spotlight with the creation of the Rocket.
Taking the Mustang to a New Level
Henrik Fisker approached GAS president Beau Boeckmann at last year's Pebble Beach Concours with a few sketches of his ideas for a Mustang design. Galpin Auto Sports is a name you might recognize as the Californian customization firm featured on MTV's Pimp My Ride. Boeckmann agreed wholeheartedly to go forward with the Mustang project and Fisker began to work feverishly, even producing a full-size clay model.
The result is an automotive masterpiece that inspires master tradesmen and those training at mechanic colleges alike. The Rocket is intended to embody the spirit of the 1968 Shelby GT500. The mean-looking exterior design features an elongated hood, a gaping carbon fiber hexagonal grille, an integrated rear spoiler and re-sculpted fenders. Aside from the doors and roof, the body is completely crafted out of carbon fiber.
An aspiring automotive technician would be impressed that under the hood, you'll find a supercharged V-8 engine, beefing it up to produce 725hp. Other features include air-fed rear brakes, 21 inch wheels with Pirelli P Zero tires, and fully-adjustable suspension to make this the ultimate American muscle car.
Take a look at the new Mustang Rocket here:
What's your favorite feature on the 2015 Rocket?