The Healthy Fleet Challenge: What Students in Dispatch Courses Need to Know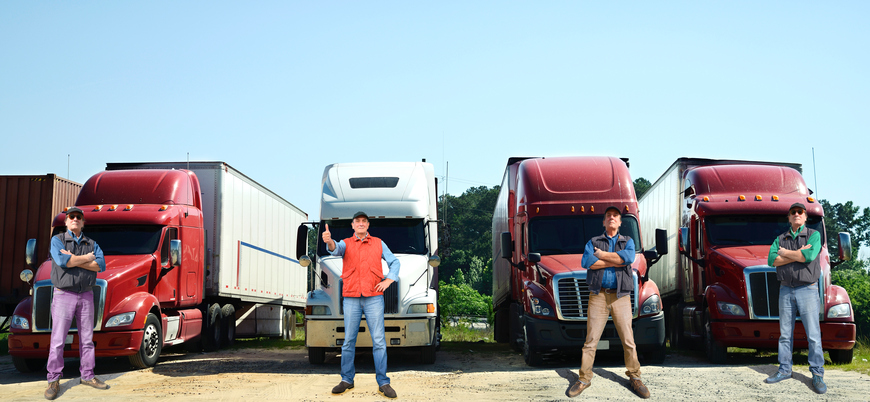 For a long time, health on the road has been a tricky thing to get right for truckers. Dispatchers and the rest of the trucking and transportation industry know that healthy, happy employees leads to better quality of life as well as improved performance at work. However, long hours behind the wheel make it tough for drivers to get as much exercise as they should, and after a long day, it's easy to opt for fast, cheap, and unhealthy food instead of healthier options. Fortunately, there are some creative solutions cropping up that are looking to promote healthy habits in fleets across the country—chief among them the Healthy Fleet Challenge.
The Healthy Fleet Challenge is looking to change things, and incentivize healthier living for professionals in the industry. Here's a look at what the challenge entails, and why you might want to recommend that your company take part once you become a dispatcher.
The Challenge Assigns Points to People & Companies Based on How Healthy They Are
A healthy competition is a great way to get people focused and excited about self-improvement, and this is something the Healthy Fleet Challenge makes great use of. Employees within a company track the healthy meals they eat and workouts they take part in, acquiring points for themselves and receiving a rank against every other participant in the company. Companies then receive the combined scores of their participating employees, and get ranked against the other participating companies in the challenge.
It's a great double-dose of competition, with companies looking to encourage employees to participate, and employees looking to beat out their colleagues for workplace bragging rights. The challenge is still quite young, but preliminary results suggest some participants are already leading healthier lives.
Curious Students in Dispatch Courses Can Check Out the Public Rankings
Yet another level to this challenge involves the rankings and point totals for participating companies being displayed to the public. This is yet more incentive for companies to try their best to get a good ranking and show off their commitment to healthy living.
If you have the time, take a look at the official rankings for the challenge and keep a mental note of some of the top-ranking contenders. While it's just a fun contest, a good result could indicate that a company cares a lot about its employees, and that it is committed to encouraging them to live fuller, healthier lives—not a bad thing to look for when you start your career.
If You Participate in This Challenge After Your Dispatch Courses, You'll Get Free Coaching
Being healthy can require a bit of willpower and focus, and those aren't always easy to come by. That's why it's great that participating professionals in careers in the auto industry receive the benefit of coaching to help them along their way to greater health.
Through the "Healthy Team" app that serves as a companion to the challenge, participants gain access to articles and videos designed to be educational and motivational. Some teams can also receive additional coaching within the app, which is great for providing even more encouragement and information to help them succeed.
If the Healthy Fleet Challenge continues to be successful, you could come across it—or even recommend it—once you begin your career!
Do you want to attend dispatch school in Cambridge?
Contact Automotive Training Centres to enroll today!
Categories: ATC News, Cambridge
Tags: careers in the auto industry, Dispatch course, dispatch school in Cambridge
Archives by Month:
Archives by Subject: