Cars in the Windy City: The 2015 Chicago Auto Show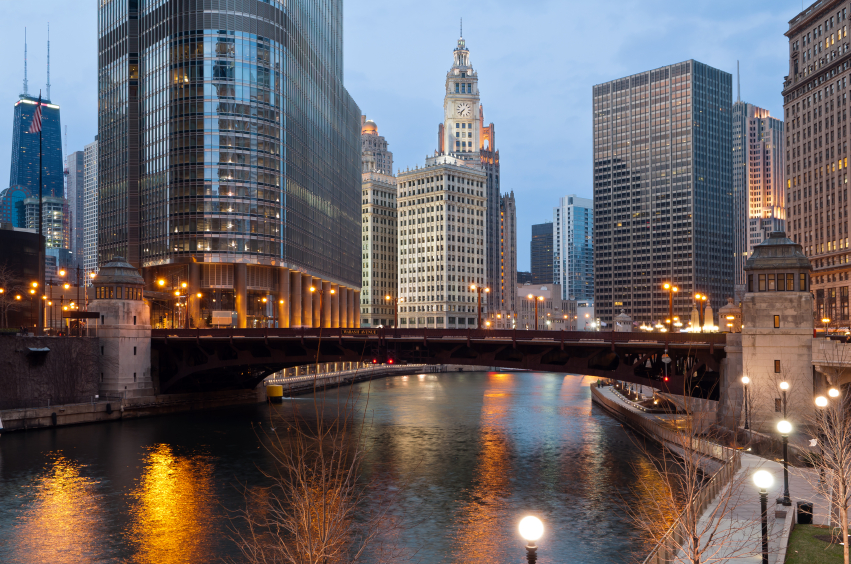 Before mechanic program graduates get to look under the hood, before customers decide what automotive painting job they'd like done and sometimes even before the vehicles are mass-produced, they get their time in the spotlight at trade shows. One such exhibition is the annual Chicago Auto Show, which began on Valentine's Day and runs until this coming Sunday, the 22nd.
While possibly not as much a trend-setter as the Detroit Auto Show, it is the largest car exhibition in the US and also the most popular. This is due, largely, to the fact that it attracts more actual consumers instead of the industry-types who flock to Detroit each year.
That being said, it wasn't without its fair share of new and exciting models. Here are some of the highlights:
The Nissan GT-R LM Nismo Racer
This new model from Nissan isn't something consumers can expect to drive home with, unless, of course, they also happen to be professional racers headed to Le Mans. That's where Nissan hopes this ground-breaking race car will win in a major upset.
So what makes the Nismo so unique? Well, it isn't the 1,200 horsepower, though that is a nice touch. It's mainly the fact that when graduates of auto mechanic courses have a look at the engine, they'll have to head to the front of the car.
The car's front wheels are powered by an engine in front of the driver, something unheard of in the racing world. The vehicle is also a hybrid, which is an interesting touch.
While people got their first chance to see the car up close in Chicago, Nissan gave everyone a glimpse in this SuperBowl ad:
The Re-Vamped Chevy Equinox
When it comes to the 2016 Equinox, Chevrolet isn't changing much under the hood of its popular midsized crossover. A 2.4 litre engine comes standard, but it's possible to get a 3.6 litre V6 version that offers 301 horsepower as an upgrade.
One thing that is getting made over is how the car looks and feels for the driver. Here are some of the changes:
LED running lamps
Updated taillight styling and projector beam headlamps
7 inch colour touchscreen (with backup camera)
17 and 18 inch wheel designs
Ford's Police Interceptor Utility
Ford decided to create a supped up version of their latest Explorer just perfect for patrolling the mean streets of any city, including the Windy City. This vehicle designed for police forces includes:
Two engine options: 3.7 litre V6 with 304 horsepower or 3.5 litre EcoBoost V6 with 365 horsepower
Six-speed automatic transmission
All-wheel drive
Pursuit Mode for rougher driving conditions
Reinforced subframe mounts
Center console
You can have a look at the Interceptor Utility in action here:
Kia Trail'ster Concept
A hybrid that's perfect for off-roading and city driving and can run for two to three miles purely on electric power? That's what Kia is promising with its new concept car the Trail'ster. That's not all, though. This vehicle, an off-road version of the Kia Soul, also features:
1.6 litre turbocharged four-cylinder engine with stop-start
220 horsepower
6-speed automatic gearbox
185 pound-feet torque
Retractable canvass roof
Have a look at this very promising concept:
This is just some of what's been seen at the Chicago Auto Show. The event also featured a new Ford Supercar being made in Ontario.
Which of the cars at the Chicago Auto Show would you like to work on?
Categories: ATC News, Cambridge
Tags: auto mechanic courses, automotive painting, Mechanic program
Archives by Month:
Archives by Subject: