Car Maintenance Priorities to Prevent Major Repairs
Many professionals with auto mechanic training praise the importance of preventive maintenance, which consists of inspecting and testing a car's engine, brakes, tires and anything else that can cause trouble, then replacing parts when necessary. Preventive maintenance is also a great occasion to replace oil and other fluids inside a vehicle. Through preventive maintenance, a professional who has taken auto mechanic course can ensure the safety of the car's passengers, extend the life cycle of a vehicle and its owner money and potential headaches over time.
If you'd like to prevent major repairs ahead of time, here are some car maintenance priorities that you should keep an eye on.
Oil Change
Oil technology and car engines in general have improved by leaps and bounds over the last several decades, but that doesn't mean they're perfect. You should still make sure that your car's oil is changed by a professional with training from
auto mechanic schools
on a regular basis, at the rate recommended by your car's manufacturer. If the oil in your engine doesn't provide adequate lubrication, the engine could break down prematurely. Replacing the engine can be very costly, so make sure the motor oil inside your engine is changed regularly!
Changing your tires
When you get your tires changed by a professional, always ask for the alignment. There will be an extra cost, but it will be well worth it. An alignment ensures that the wheels of your car are positioned properly on the road. Making sure your tires are aligned means they won't wear out prematurely or become damaged in places they aren't supposed to be. Aligning guarantees you safety, peace of mind as well as savings in the long run, since the cost of an entirely new set of tires will be much more than a simple alignment. Lastly, if you're thinking of having aftermarket wheels installed on your car, make sure that they are really compatible with your vehicle. Getting the wrong wheels can damage your car's suspension and cause other important problems. Though you may feel that the aftermarket wheels will make your car look much better, it's not worth it if they're going to cause you trouble.
Car Battery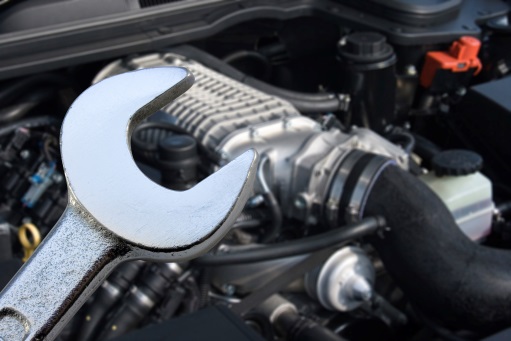 Even the best cars sometimes run into trouble related to a faulty battery, which is why testing the battery as part of the different tests related to preventive maintenance is a good idea. If the battery needs to be replaced, don't get a cheap model. Not all batteries are the same, so it's important that you look for the right match for your car. Opting for a cheap substitute just to save a few bucks is a bad idea, as it can damage your car's electrical system, which will require additional repairs.
Categories: ATC News, Surrey
Tags: Auto Mechanic Course, Auto mechanic schools, auto mechanic training
Archives by Month:
Archives by Subject: