In Automotive School? Here's What We Love About The 2024 Chevrolet Silverado EV
In its introductory pitch, Chevrolet describes the 2024 Silverado EV as a "category-defying, boundary-breaking game changer that can be what you need it to be." Most of the time, these claims are nothing more than marketing-speak, but the Silverado EV does exceed expectations on closer inspection. And if it lives up to its potential, it does have the potential to redefine perceptions of electric pickup trucks.
The most striking characteristic of this electric pickup truck (apart from its eye-catching build and design) is how much attention was paid to every detail. Everything from how the vehicle was calibrated to how it was set up was carefully thought out, and it doesn't take long for this fact to become apparent.
The first-ever all-electric Silverado RST is set to offer a class-leading range supported by a large battery pack, which may interest automotive school students. This blog post'll explore everything we love about the 2024 Chevrolet Silverado EV.
Unparalleled Range
The Chevrolet Silverado EV puts range anxiety to rest with its impressive electric range of up to 450 miles on a single charge. However, what's truly remarkable about the Silverado EV is its long-range capability and fast charging features, which you'll get to explore in automotive school. With DC fast charging, you can gain up to 100 additional miles of range in ten minutes. This quick charging ability makes it an ideal choice for those who rely on their vehicles for work or enjoy long road trips, as it eliminates the fear of running low on battery power during their journeys. Most impressively, the Silverado EV balances impressive range and reasonable cost, making it a practical and accessible option for electric truck enthusiasts.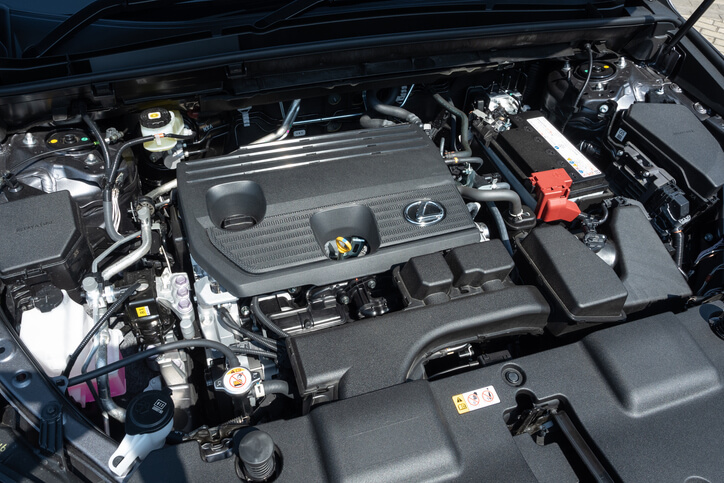 Automotive School Values Good Performance
In contrast to the Hummer EV, which boasts up to three electric motors, the Silverado EV opts for a two-motor configuration. Despite this difference, the Silverado EV still delivers robust acceleration performance. Chevrolet claims an impressive horsepower rating of up to 754 hp for the top-spec trim, while the base WT trim offers a respectable 510 hp.
The Silverado EV comes standard with all-wheel drive, providing enhanced traction and control. Chevrolet offers optional features like rear-wheel steering and adaptive air suspension for those seeking even more dynamic handling. To complement its performance, the truck provides an option for striking 24-inch wheels, adding to its overall visual appeal and road handling ability.
The Chevrolet Silverado EV's two-motor setup, along with its powerful performance figures, all-wheel-drive capability, and optional off-road enhancements, make it a compelling choice for those seeking a thrilling and versatile electric truck experience. Whether for everyday driving or off-road adventures, the Silverado EV is ready to deliver an electrifying driving experience.
Exceptional Towing Abilities
Towing capacity is one of the most important factors to consider when choosing pickup trucks, as you'll discover in auto mechanic school. Fortunately, the Chevrolet Silverado EV excels in this aspect, offering impressive towing capacity that can easily handle even the heaviest loads. With a maximum towing capacity of up to 10,000 pounds, this electric truck proves itself capable of handling a wide range of towing needs.
Thanks to GM's innovative Ultium battery platform, the Chevy Silverado EV delivers massive power and torque effortlessly. Its electric drivetrain provides instant torque, making the task of pulling heavy loads feel like a breeze. Whether towing boats, trailers, or heavy-duty equipment, the Silverado EV ensures a smooth and confident towing experience, offering seamless acceleration and deceleration.
Do you want to become a mechanic?
Contact ATC Toronto for more information.