Want a New Automotive Mechanic Career in 2019? Here's How to Not Get Overwhelmed by a Career Switch
When you finally decide it's time to leave your old career behind and start something new, it can be an incredibly exciting and rewarding period. Learning new skills, meeting new people, and diving into an unfamiliar industry and day-to-day routine can make for a busy and stimulating schedule, and it all comes with the satisfaction of knowing that you're doing it to build a more promising future for yourself.
Like any big life change, though, it can come with its share of challenges as well, and you could find yourself juggling more responsibilities than you're used to, at least until you've finished training and settled into your new position.
Moving on to a new career doesn't have to be overwhelming, though. If you're looking to switch into a new career as an auto mechanic in 2019, here's some advice to help you manage the change and not get overwhelmed.
Learn How to Say No When Changing Careers
Switching careers can sometimes make for a hectic schedule. If you're working forty hours a week while studying to become an auto mechanic, for example, you might not always find yourself with a lot of free time. It's important to keep in mind, though, that this period of overlapping responsibilities is only temporary, and that there are things you can do to make this busy transition much more manageable – like learning how to say no.
When changing careers, you shouldn't be afraid to say no when someone makes a request for your time. If someone extends an invitation or asks if you can help out with a quick favour, there's no problem with telling them that you're too busy to accept, though you'd be happy to catch up later at a more convenient time.
Know Your Priorities and Keep Track of Your Time
It can also be helpful to take stock of what's important and adjust your priorities, and your use of time, accordingly. You only have so many hours in a day, so it's good to make sure they're being used on what matters most.
Just remember that anything you put on the back-burner—whether it's a weekend sports league, a home project, or a time-consuming hobby—can always be picked up again once you're settled into your new job and have some free time in your schedule again.
Students in mechanic colleges know that by understanding your priorities and keeping track of where your time goes, you can make sure that your responsibilities are being met, and minimize your stress.
Remember What Motivated You to Become an Automotive Mechanic
One of the most important things you can do to avoid becoming overwhelmed when changing careers is to always remember what motivated you to seek out a new career in the first place.
Once you've made your decision and are ready to begin training, consider writing down what's motivating you to become an automotive mechanic. Is it the possibility of making a higher income, or gaining more freedom or independence in your work? Do you love cars and have you always wanted to work as a mechanic? Do you hope to someday open your own shop? Whatever your reasons are, it's helpful to be able to refer back to them while making the transition, so that you can keep in mind how a new career as an auto mechanic is going to positively impact your life.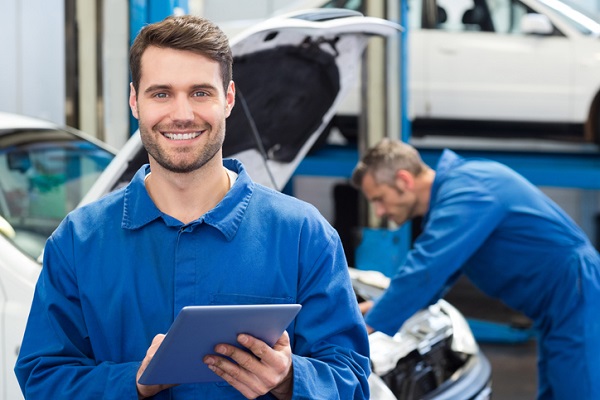 Are you interested in pursuing a career as a mechanic?
Contact Automotive Training Centres (ATC) to learn more about auto mechanic careers in Montreal.