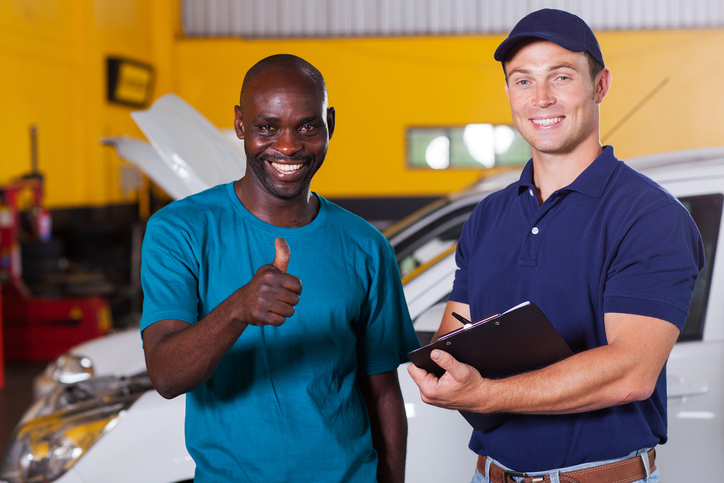 Any career that has an element of sales is bound to make life interesting. With a new challenge every day, a revolving door of customers who have unique challenges and needs, and constantly changing products, you'll never be bored. Is a career involving sales a good fit for you?
The sales process is a mix of art and science. It not only takes natural ability, but it also involves fine-tuned sales skills and knowledge. Auto service advisor training will expand on your natural aptitude for sales and give you the know-how you need to excel in this position.
You may have lived your whole life knowing you want to pursue a career in sales. But if you're unsure whether this path is right for you, read on to discover three telltale qualities of people who have a promising future in sales.
1. Auto Service Advisors Who Have a Future in Sales Are Naturally Social
The essence of sales is based on forming trusted relationships. As an auto service advisor you will have customers coming into your auto shop because they have a problem with their vehicle or they need maintenance. It's your job to quickly form a relationship based on goodwill and trust, and to sell additional services to the customer in order to bring in revenue. If you've always been a naturally social person who easily gets along with people, that's a sure-fire sign you could be a great salesperson.
In sales you're constantly communicating and interacting with all types of people. The more comfortable you are in social situations, the easier it will be for you to build your network and bring people into your shop.
2. Auto Service Advisors Who Have a Future in Sales Are Determined
Has anyone ever described you as "someone who doesn't take no for an answer"? If so, an automotive service advisor career may be right for you. If you're a naturally persistent person who likes a good challenge, it will make a role that involves sales much easier. While people who aren't naturally this way can be trained to be, having a natural aptitude gives you an edge.
Any career with an element of sales will involve dealing with rejection from time to time. For example, you may have a day where it seems like none of your customers are open to having additional services performed on their vehicle. By having an innate determination, this setback won't deter you from achieving your goals. Instead, you'll use it as motivation to try even harder!
3. Auto Service Advisors Who Have a Future in Sales Are Modest
It might sound counterintuitive, but the most effective salespeople have a strong sense of modesty. Medium to high levels of modesty, which many would associate with a poor aptitude for sales, were actually found among top performing sales professionals by the Harvard Business Review. They found that of the top salespeople they surveyed, 91 per cent scored well for modesty.
So how can a salesperson have relentless determination, confidence, and modesty? It's all about balance. Good salespeople know that good things come from hard work. And their sense of modesty drives them to continue honing their skills.
Are you interested in service advisor or auto mechanic careers in Cambridge?
Contact Automotive Training Centres today to learn more!