The automotive industry is facing a severe shortage of skilled workers due to the fact that Baby Boomers are retiring in large numbers and vehicle sales are soaring to near record highs. That labour shortage is great if you're looking for a lucrative and stable career, although it has gotten so extreme that it's actually creating a few problems. In 2017, for example, West Vancouver had to cancel runs of its Blue Bus transit because no mechanics could be found to service the buses! Fortunately, automotive technology schools and, more importantly, the professionals who graduate from them, are doing their part to address the shortage. Here's how.
Auto Technology School Is Now the Path for Those Seeking a Lucrative Career
Stereotypes die hard and there are quite a few stereotypes of the automotive industry that are exacerbating its labour shortage. Foremost among them is that if young people want a lucrative career, they should avoid the trades. This stereotype, however, is untrue.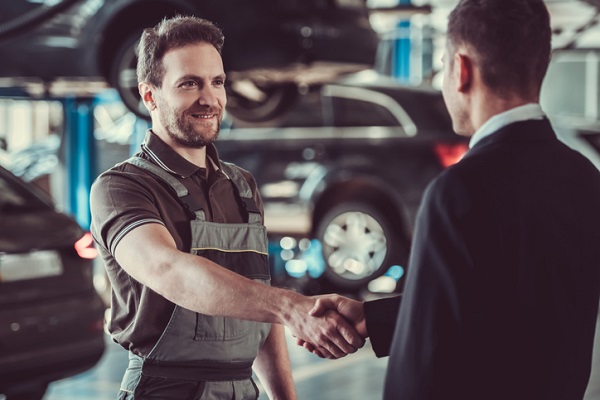 The facts speak for themselves: men with an apprenticeship certificate in skilled trades earned a
median income of $72,955
in 2016, which was 31% more than those with a high school education alone. It's also just 11% lower than those with a bachelor's degree, which doesn't take into account that many trades programs cost significantly less to complete. Those sorts of figures—plus the fact that apprentices can earn while they learn—should convince many ambitious students and professionals to consider automotive technology school.
Auto Technology School Helps Create Opportunities for Women in the Industry
To help combat its labour shortage problem, the automotive industry is looking to boost the number of women working in the field. According to the Automotive Industries Association of Canada (AIA), women make up just 9.5% of mechanical automotive workers. An AIA focus group found that perceptions of the automotive industry are the main obstacle for women pursuing an automotive career.
In other words, the automotive industry might still be seen as a boys' club, but auto technology school is changing that. In auto technology school, every student is treated the same regardless of their gender or background.
An Automotive Technology Course Can Help Auto Technicians Keep Up with Vehicle Technology
Cars and trucks today are as much computers as they are vehicles. Advanced technology like blind spot alert, rear-view cameras, and pedestrian detection are becoming increasingly common on even base models. All of this new technology requires workers to maintain, repair, and calibrate it, which includes skills that some older automotive workers may lack. So, the job of taking care of that new tech has largely fallen to the automotive workers who have recently completed training.
In automotive technology courses, students have the opportunity to learn about some of the latest vehicle technology. In fact, in some cases younger graduates of automotive technology school end up mentoring their older colleagues about working with some of the more advanced features of new vehicles!
Are you ready to pursue a lucrative career in the automotive industry?
Talk to Automotive Training Centres today about studying auto technology in Surrey!