5 Automotive Marketing Tips for Those in Auto Sales School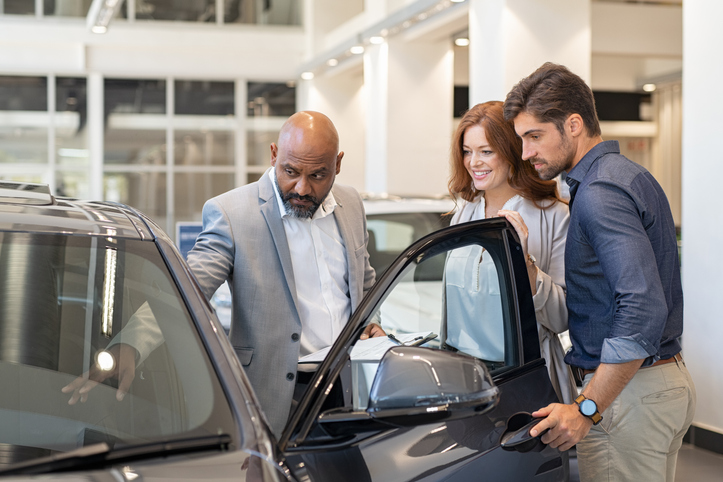 Studying auto sales can prepare you for a rewarding and lucrative career. Learning about effective presentation skills, maintaining customer satisfaction, and sales consulting will give you the skills you need to succeed in the industry. But all this is useless if customers can't be attracted to your place of business in the first place.
This is where marketing comes in. An attractive, creative, and consistent marketing campaign can make a huge difference in the drawing and retention of customers to your business. Read on to find out five tips that will ensure your automotive marketing skills are effective and profitable.
Social Media Presence Should Be Central
In this day and age, social media is often the first point of interaction between a customer and a business. Word can travel and spread very quickly over social networks, and as a professional in auto sales this can be leveraged to your advantage.
Your dealership or shop should maintain a consistent and responsive social media presence. Be available on these platforms to interact with potential customers, and to post news of sales, deals, auto trends, and other points of interest.
Don't treat social media marketing the same as print or television, where you're able to just say your part and wait for an impact. Keeping up an interactive presence can make all the difference in customer attraction and retention.
Interact with Your Community
No one is an island, and that rings true for graduates of auto sales school as well. Your impact in the community will be much larger if you make a point of interacting with it as much as possible. This means becoming involved in the local automotive industry and establishing yourself as an expert in the field.
There are many ways to become an integrated part of your surrounding community. One idea is to establish partnerships with other automotive businesses, for example with a local repair shop. Another is to partner with local schools, and visit to educate students about driving and maintenance.
After Auto Sales School, Maintain a Consistent and Creative Brand
In the digital age, you may be juggling marketing campaigns on the ground, in print, and across different social media platforms. With that in mind, it's more important than ever to exercise consistency with your brand image. The first step to this is ensuring you do have a brand image – a set of characteristics associated with your place of business that makes it easily recognizable and personable.
Try to be creative and relatable in your brand image. You should also emphasize what makes you stand out from the crowd, working your differentiators and unique selling points into your branding.
Make Sure Your Auto Sales Business Can Be Found on Google
Social media is an important piece of marketing in the digital age, but it's not the whole picture. There are many different ways people can utilize technology during auto careers in order to boost their brand and find or retain customers.
For instance, Google search is one of the most important points of contact with customers. Most Internet users use the search engine giant for all their daily needs, including finding nearby auto shops or dealerships. Use Search Engine Optimization (SEO) tactics to boost your rankings in the search results for certain keywords.
Engage with Your Customers
Customers need to be consistently engaged with, not just while they're about to purchase a vehicle. Encouraging retention and repeat purchases or asking customers to recommend your services to others can make a huge difference in your sales numbers.
One of the things that helps to attract customers is user-generated reviews left on Google, Yelp, or Facebook. Encourage your customers to leave you reviews and comments. You can also keep in touch with previous customers by sending out press releases and emails about products, events, and news.
Do you want to begin automotive school?
Contact Automotive Training Centres for more info!