It may seem obvious to say that the transportation industry would be in trouble without drivers, but you may be surprised to learn just how many companies struggle to retain drivers.
Driver retention is a growing concern for many carriers across North America. In fact, some large carriers have as much as an 87% turnover rate. While this may seem extreme, it's actually a decrease from 2018, when the turnover rate was reported to be a stunning 98%.
So, what changed? If you're interested in working as a dispatcher, read on to find out how you can increase driver retention in your future career.
1. Professional Dispatchers Know to Maximize Drivers' Personal Investment
Everyone wants to work in a job where they feel valued, and transportation is no different. The road can be a stressful and demanding workplace, and good pay or standard benefits can only go so far.
In order to keep drivers invested, it's important to make them feel as if they are part of a team. Include them in company events, celebrate their achievements with special rewards, and make sure they feel as if their concerns and opinions are being respected and addressed in a timely manner to keep them feeling motivated and invested in the work they're doing.
2. Offer Performance Incentives to Drivers After Your Dispatch Course
The transportation industry depends on drivers working hard, staying safe on the road, and delivering on time. Rewarding them when they reach certain milestones can give them a good reason to stay for the next one.
You can use a variety of performance incentives to increase driver retention after dispatch school, from offering bonuses for meeting fuel or safety goals to featuring a Driver of the Month. Offering incentives is not a one-way street either—encouraging good driving habits can also help reduce fuel costs and improve driver safety, which makes your job easier overall.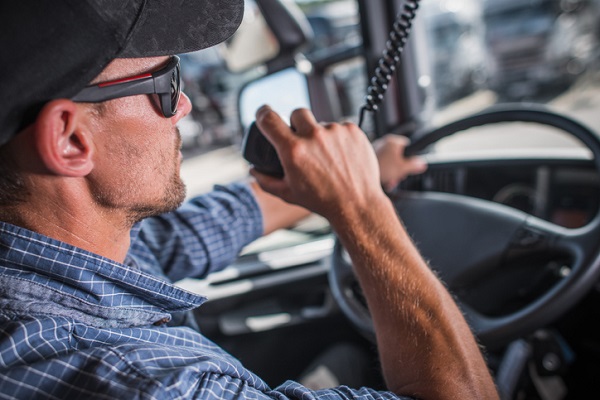 3. Use the Communication Skills You Learned in Dispatch School
Communication is just as important in your dispatch course as it is in your career. Some truck drivers may leave a company because they feel as if their needs and demands are not being met. When you regularly talk with your drivers in a meaningful way, you can better understand the challenges and concerns they have when they're out on delivery, and this can help you find working solutions that keep drivers happy.
Make sure to ask frequent questions to improve your level of driver feedback. Going the extra mile can keep you informed of what drivers face when they're out on the road. It also helps them see that you care about their safety and job satisfaction.
4. Establishing an Open Company Culture Can Improve Driver Loyalty
The culture of a company has more influence on driver retention than you may think. Meeting delivery deadlines and making sure everything is running smoothly is important, but only focusing on the work can make employees feel overlooked or ignored.
In order to make your drivers feel as if their opinions and concerns are being considered, take steps to create a more open workplace. From small gestures like a short conversation to town hall-style meetings that involve the whole transportation team, an open company culture makes drivers feel recognized and heard, and also creates a more positive workplace environment for all.
Are you interested in taking the next steps towards a rewarding career in transportation?
Contact Automotive Training Centres for more information about dispatcher training in Toronto.