Auto body estimators are typically responsible for assessing vehicle damage after accidents occur and reporting their findings to the client. There are many benefits linked to this career choice, providing you with the chance to develop new skills and grow in the industry. If you have strong critical thinking and communication skills, then this job could be the right one for you.
Here's a closer look at a few benefits you can expect to enjoy when pursuing work as an auto body estimator!
1. Building Skills in a Variety of Tasks as an Auto Body Estimator
As an auto body estimator, you'll be able to conduct a variety of tasks that will help you expand your skill set. Much of your work will revolve around analyzing vehicle damage to determine an appropriate estimate for repair costs. This means relying on your critical thinking and attention to detail through visual inspection, as well as technical skills with mechanical testing devices. You might be questioning clients about the vehicle, helping you build stronger communication skills.
Working as an auto body estimator does not always mean working alone. You can consult with the collision repair manager or foreman to get the job done right. You can even handle work orders and complete insurance claim forms to communicate your recommendations and share the repair cost estimates. Having this variety can help keep things fresh—every case is different, and you won't be repeating the same tasks every day.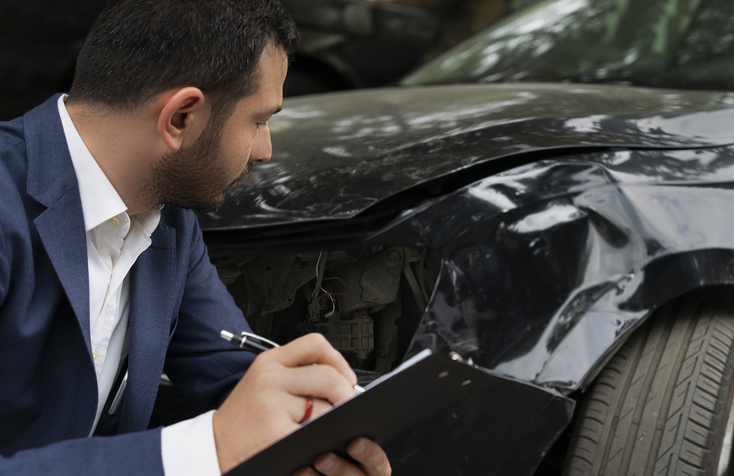 2. Exploring Different Work Environments after Auto Body Estimator Training
Becoming a collision estimator allows you to explore different work environments, with responsibilities changing only slightly depending on your position. You can work in automotive dealerships as well as large independent body shops, where you might have an office space to discuss vehicle damage and accident details with clients.
You can also work as an estimator at an insurance company or take on the role of an insurance adjustor, contacting clients to work out settlements. In addition to being an independent estimator or working at a rental outlet, you can consider pursuing a future as a heavy duty estimator—where, for instance, you can assess the damage on heavy duty vehicles.
3. Breaking into the Automotive Industry in Just 13 Weeks of Hands-On Training
A great thing about becoming an auto body estimator is being able to work quickly.With ATC's 13-week auto body estimator training program, you'll gain hands-on experience from expert auto industry instructors and be prepared to launch your career within weeks of graduating.
Your formal training will teach you the fundamentals of collision damage repair and damage estimating, allowing you to learn how to complete damage reports for your employer. You'll also learn vehicle construction, material damage procedures, and receive an introduction to the automotive industry and employment skills. This exposure enables you to build the knowledge and skills you need to be industry-ready right after your training.
4. Building Your Career by Exploring Growth Opportunities in the Industry
A career as an auto body estimator gives you room for professional growth in the automotive industry. Hard-working auto body estimators can advance their career and step into a management position—working as assistant managers, body shop managers, or fixed operations managers. It has been noted that shops looking to fill a manager position often promote internal employees working as estimators. By putting in the effort and excelling in your work, you can grow and advance your career in the industry!
Are you interested in auto careers?
Contact ATC Surrey for more information!