If you're training to work in the automobile industry, chances are you already know a thing or two about cars. If it's a passion of yours, you probably like to learn as much as you can from books, videos and blog posts (like this one!). When you gain practical experience in the classroom and workplace, you'll also learn much more than you realize, as you soak up information and ask questions. In the meantime, you can also use little tricks to add to your car knowledge, even on subjects that you aren't studying yet or problems you haven't yet seen on the job. Read on for how auto students can build their car trivia and know-how to continue becoming masters of the trade!
1. Search for More Info About Fixing Problems During Your Auto Repair Training
Many popular materials about cars feature either information about well-functioning (often to an impressive degree) cars like cool classics or sports cars. This is a great way to up your knowledge of car types and inspire your own creativity and plans for dream cars. However, it's also important to seek out materials that focus on fixing or modifying vehicles.
Television shows that feature issues in cars and how to fix them are a great way to expose yourself to problems you might not get a chance to work on early in your career or in school. This is valuable when you are in auto technician courses, as it will provide you with even more examples of analysis, diagnosis and solutions. You can see footage of hands-on work and on top of the technical knowledge, receive some encouragement as well. When you watch professionals tackle problems and challenges, you see that everyone encounters obstacles and makes mistakes. This can improve your confidence to get you ready for working on your future projects.
2. DIY Knowledge Is Valuable When Paired with Auto Technician Courses
Tackling problems from different angles helps you understand them better. This includes both DIY knowledge and how to handle things in a professional setting. When you soak up DIY knowledge, you can understand ways that basic repairs can be done at home or things that drivers might try themselves before coming to see you.
In auto repair training you will learn the most professional, safe and thorough way to tackle problems. While you will know the best way to go about things, it doesn't hurt to be aware of what doesn't work as well. Sometimes you may be faced with issues that were made worse by a DIY method or quick fix that a customer attempted. If you have some awareness of these methods, you may be able to recognize them and deal with them quickly.
3. Talk to Other Car Enthusiasts and Share Knowledge
Another great way to add to your car trivia skills and knowledge base is to talk to other people who are interested in vehicles. You may find that you connect well with other students in your program. These people will become your peers in the industry and are great connections to have. You can exchange knowledge and experiences with your community to make everyone better. You also may find opportunities to connect with mentors, who have more experience than you in the field. This is incredibly valuable as their insight and advice can save you time and give you resources to support you in your career as a mechanic.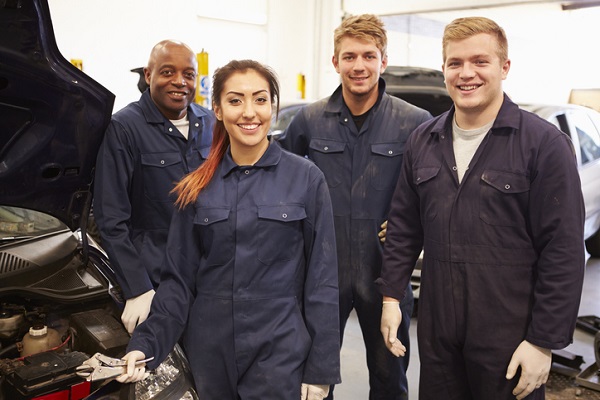 Are you looking for auto technician training?
Contact Automotive Training Centres for more information.