3 Reasons to Become a Customer Service Rep After Dispatcher Training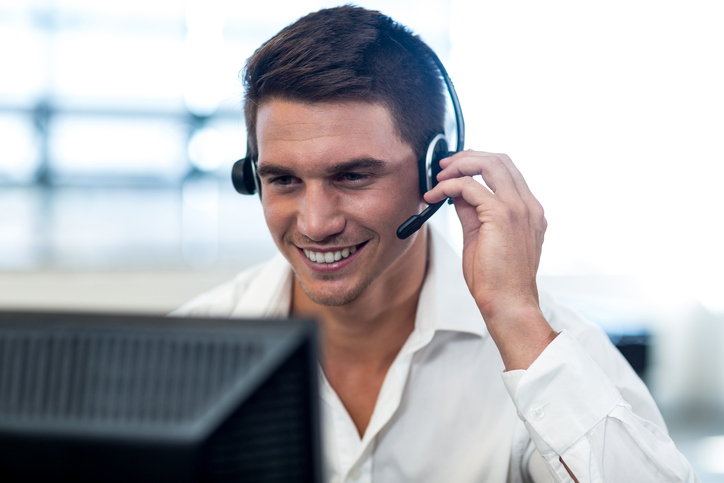 Are you interested in enrolling in dispatcher training, but unsure of the job opportunities that you'll qualify for after your program? If so, you'll be glad to know that graduates of dispatcher programs are highly qualified for a range of exciting and rewarding careers. One fantastic option, in particular, is to become a customer service representative.
Depending on the size of the trucking company, positions as a customer service rep are usually either standalone or combined with the traditional role of a dispatcher. If you're a quick problem solver, good at working with people, and have a strong work ethic, a career as a customer service rep could be for you!
Are you curious to learn more? Keep reading to discover three great reasons to become a customer service representative after your dispatcher training!
1. Grads of Dispatch Schools Love Being Customer Service Reps Because Every Day Is Different
Most customer service rep positions you'll see listed in job ads today have a long list of responsibilities: from resolving customer complaints and providing progress reports on shipments, to processing payments and performing administrative duties. Because of this, customer service reps are required to wear many hats, and no two days are ever the same. If you're someone who likes to change things up and gets bored with the same old routine, pursuing a career as a customer service rep or customer service associate after dispatcher training could be a great option!
2. Customer Service Reps Get the Satisfaction of Solving Problems & Finding Solutions
While not all tasks and responsibilities of customer service reps may involve directly working with customers, the main job of a customer service rep is to provide top-notch service to customers and to resolve problems or stop them before they happen. If you're a creative problem solver and can think outside the box, you'll have the opportunity to put those skills to work in a customer service role.
In the trucking industry, there are a lot of variables that can cause a shipment to get off track. A shipment could be delayed due to traffic or bad weather, a truck could break down on the side of a highway, or a shipment could become damaged or misplaced while in transit. While any and all of these occurrences are sure to leave a customer less than satisfied, customer service reps have the power to turn it all around by attentively listening to the customer and finding a solution.
3. Becoming a Customer Service Rep Can Lead to Advanced Career Opportunities
Graduates of dispatch schools have the industry know-how to succeed in many different careers. While becoming a customer service rep is one great career option, you could go on to become a sales rep, operations manager, or driver trainer.
If you have your sights set on a management or leadership role, becoming a customer service rep could help you get there. During your time as a customer service rep, you'll fine-tune the skills you gained during your program and build upon them with new experiences. The knowledge you'll gain about working with people, navigating a crisis, and working well in a team could help qualify you for mid to senior level roles as you progress in your career. Ambitious customer service reps can go on to become customer service supervisors, senior customer service representatives, and even customer service managers.
Do you want to learn more about what careers you could begin after completing truck dispatcher courses in BC?
Contact Automotive Training Centres today!
Categories: ATC News, Surrey
Tags: dispatch schools, dispatcher training, truck dispatcher courses in BC
Archives by Month:
Archives by Subject: